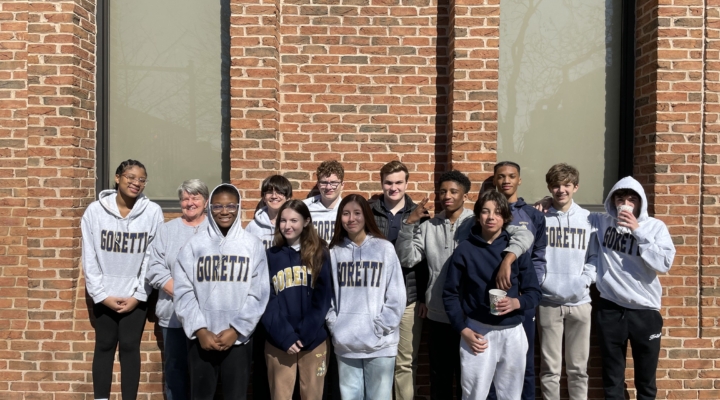 Service Outreach
St. Maria Goretti takes seriously our commitment to educating students to be responsible citizens and active participants in the faith. To this end, each student is required to perform 25 hours of community service for each year he/she attends the school, for a total graduation requirement of 100 hours.
---
Two Hundred Service Award
St. Maria Goretti Catholic High School has a special award to acknowledge the seniors who go above and beyond the "call of duty." The Two Hundred Service Award is given to seniors who attain more than 200 approved and documented service hours. This award recognizes their outstanding service to the St. Maria Goretti Catholic High School community and the community at large. As part of this honor, students who receive this award are acknowledged during their senior year at student assemblies and receive a service honor cord to wear at commencement ceremonies.