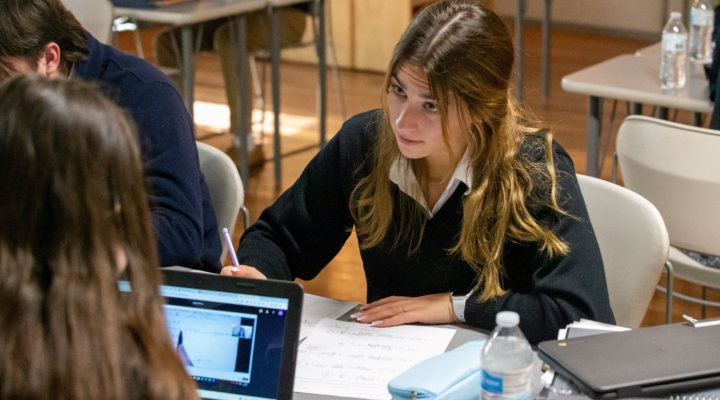 Student Performance
At St. Maria Goretti Catholic High School our vision is to encourage students to lead faith-filled lives of significance in the 21st century, while our mission is to provide a Catholic college preparatory education that inspires academic excellence, spiritual growth, leadership, and service. It is through these core principles that students are evaluated while they are here at Goretti.

Our Commitment to Academic Excellence
Goretti students have a distinguished record for academic achievement that is reflected in our academic curriculum and 100% college acceptance rate. Members of the graduating class of 2021 were accepted into most if not all of their top university and college choices throughout the United States, as well as earning $6,000,000 in grants and scholarships.
St. Maria Goretti Catholic High School students participate in several standardized assessments. All incoming freshmen are required to take the High School Placement Test (HSPT), which provides a useful baseline for the school in assessing student performance prior to enrollment at Goretti. As a college preparatory high school, we provide students three opportunities to take the PSAT, with freshmen taking the PSAT 8/9 and sophomores and juniors taking the PSAT/NMSQT in October of each year. Traditionally, all students take the SAT, with an increasing number of students taking the ACT.
The school utilizes test data from these assessments to make data-informed decisions in regard to curriculum. In addition, the Guidance Department works with juniors and seniors to provide recommendations or resources with regard to standardized assessment performance during the college application process.