Best Private School in the Tristate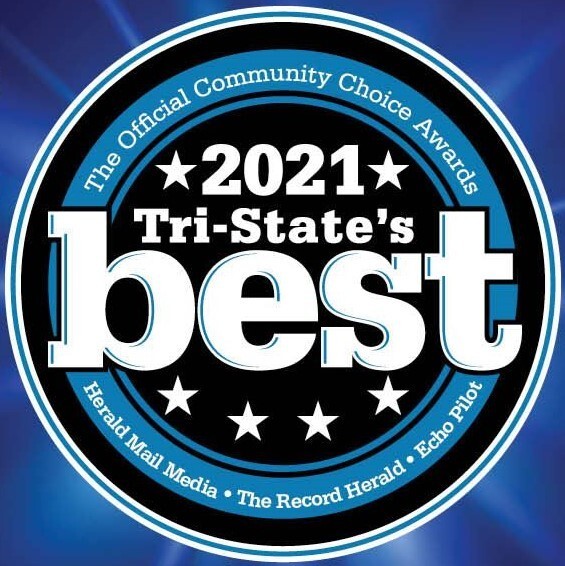 The secret is out... Goretti was voted Best Private School in the Tristate area!
Thank you to all of our teachers, staff, students, families, and generous supporters.
We are honored to have had the opportunity to foster the education and growth of each student that walks through our doors all of these years.
This award means a great deal to us, and it wouldn't have been possible without all of YOU!
---
Dear Friends of Goretti,
It is with great pride that I share with you that earlier today, St. Maria Goretti Catholic High School was voted "Best Private School" in the Tri-State Region by the readers of the Herald-Mail. This is a tremendous honor for the school and a testament to the hard work, dedication and support of so many in the Goretti community.
I'd like to personally thank everyone who voted for Goretti, as well as the many individuals responsible for building and maintaining the school's longstanding reputation as a leader in Catholic educational excellence in Hagerstown and the Tri-State Region. Along with an amazing and dedicated faculty and staff, the administration is working tirelessly to build on this reputation by continuing to strengthen Goretti in every way possible.
In addition, Goretti owes much to those who came before us, namely the alumni and former teachers, coaches, administrators and staff members who laid the foundation for the excellence recognized by this award. Please know that you are always a Gael and a part of the Goretti family and thus are always welcome to school at any time. We value and appreciate your contributions to our school and hope you'll take some measure of personal pride in this achievement.
How appropriate that this honor should be announced on the day that so many in the Goretti family, including Archbishop William Lori, leadership from the Archdiocese of Baltimore's Department of Catholic Schools, and so many alumni, current families and supporters of St. Maria Goretti, will come together to celebrate Goretti at the school's first annual Gaela!
Please join us in celebrating this award by following our social media platforms (found at the bottom of the home page: www.goretti.org) and sharing the news with your friends and followers - as well as those considering Goretti as an educational option.
Once again, thanks for all you do to make Goretti the Best Private School in the Tri-State Region!
Sincerely,
Dr. Joseph Padasak
President