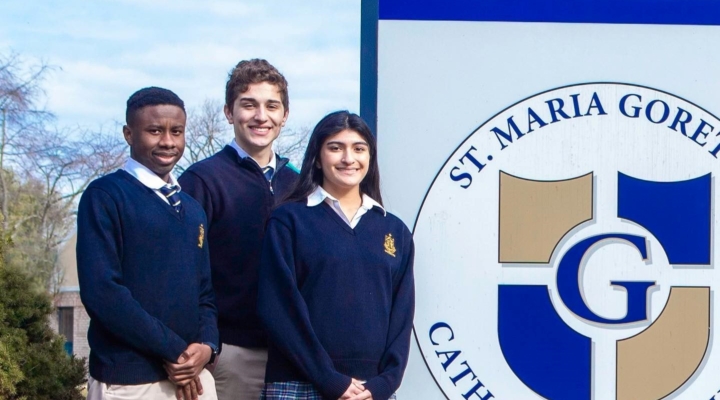 AOB Distinctive Scholars 2022-2023
The annual Distinctive Scholars Convocation recognizes the top academic students from the 19 Catholic high schools of the Archdiocese of Baltimore. This academic convocation applauds and affirms the students' accomplishments at each Catholic school and demonstrates the unity and common mission of the pursuit of academic excellence within the Archdiocese of Baltimore.
Our 2022-2023 Distinctive Scholars are Maxwell A., John R., and Minal K.!
Congratulations to our Scholars!