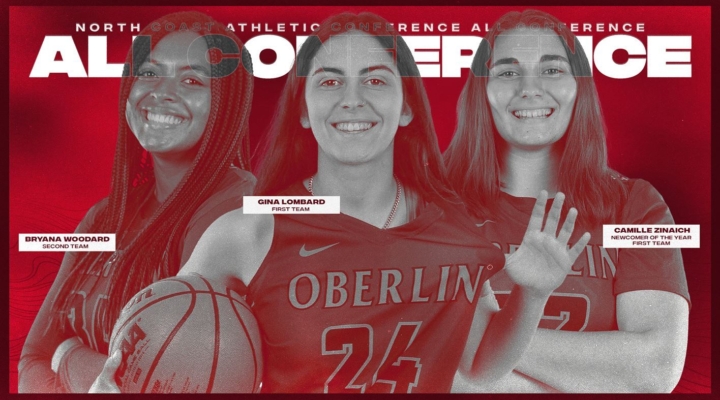 Alumni Camille Zinaich Newcomer of the Year
First-year Camille Zinaich headlined by being named as the NCAC Newcomer of the Year in addition to earning first-team laurels!
She averaged a double-double in conference play (13.2 points and 10.1 rebounds), set the school record for most assists in a game (13), and was one of three players nationally in D3 that had two triple doubles (which was the most nationally by any player).
Congratulations Camille!