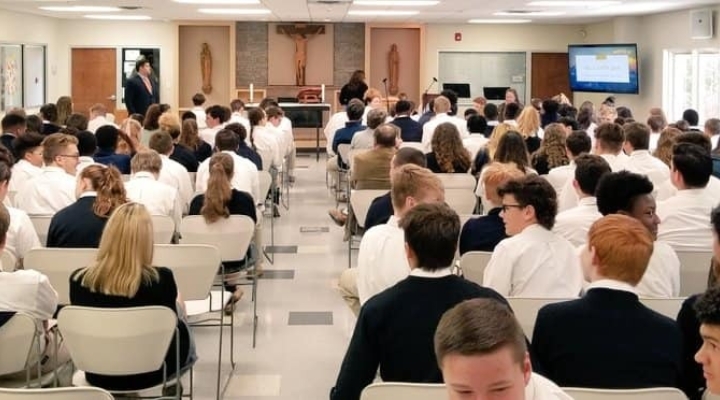 Liturgy & Sacraments
The school offers a wide variety of liturgies throughout the year. Student participation is actively encouraged, and a school Mass is celebrated monthly. Every class receives special recognition at one of the Masses throughout the year. Opportunity for personal prayer is available at St. Maria Goretti's Chapel.
The Sacrament of Confession is also provided twice per month by a visiting priest.