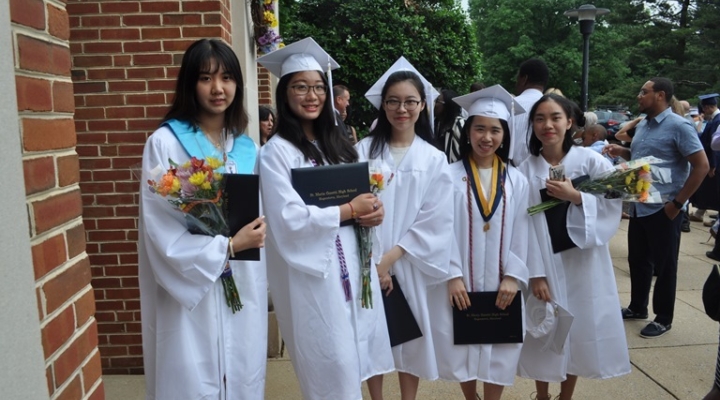 International Students
St. Maria Goretti Catholic High School has a well-established international student program that supports and furthers our mission to develop students who will embrace opportunities and excel as leaders in the global society. Under the Archdiocese of Baltimore, we have been accepting international students for many years. Our school's International Student Program is dedicated to providing quality Catholic education to all International Students.

The Archdiocese of Baltimore will issue the I-20 form, which is certified by the federal government to accept international students. Goretti's International Student Program is dedicated to provide quality Catholic education to non-immigrant foreign students.
---
Tuition
Updated tuition for International Students, beginning January 1, 2022 will be: $21,000.
For more information on applying, and available scholarships please contact admissions@goretti.org
Applicants from Asia
St. Maria Goretti has partnered with The Cambridge Network to ensure the best possible international program. The Cambridge Network's international student program prepares students for life abroad prior to arriving at the school and continues to provide international students with on-going support throughout the school year. International students coming from China, Korea, and Vietnam must work with The Cambridge Network to apply to St. Maria Goretti.

Please complete this form to start the process.
Applicants from all other countries
International Students from all other countries who are interested in attending St. Maria Goretti Catholic High School should contact the Admissions Office at admissions@goretti.org or by calling (301) 739 - 4266