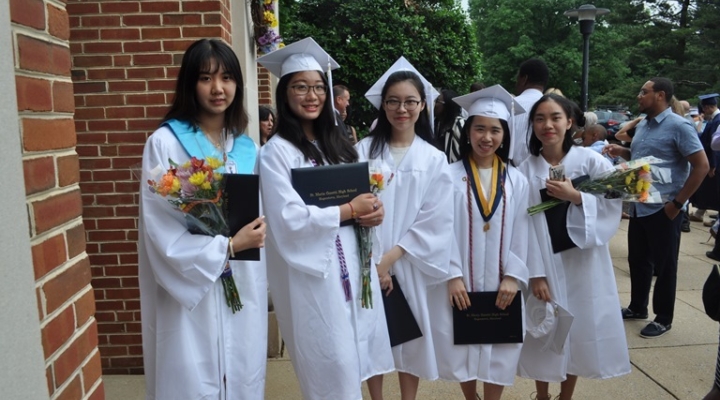 International Students
St. Maria Goretti Catholic High School has a well-established international student program that supports and furthers our mission to develop students who will embrace opportunities and excel as leaders in the global society. Under the Archdiocese of Baltimore, we have been accepting international students for many years. Our school's International Student Program is dedicated to providing quality Catholic education to all International Students.

The Archdiocese of Baltimore will issue the I-20 form, which is certified by the federal government to accept international students. Goretti's International Student Program is dedicated to provide quality Catholic education to non-immigrant foreign students.
---
Tuition
Updated tuition for International Students will be $16,550.
For information regarding the application process and available scholarships, please contact admissions@goretti.org.
For inquiries related to fees associated with being an International Student, and tuition and finance questions, please contact businessmanager@goretti.org!