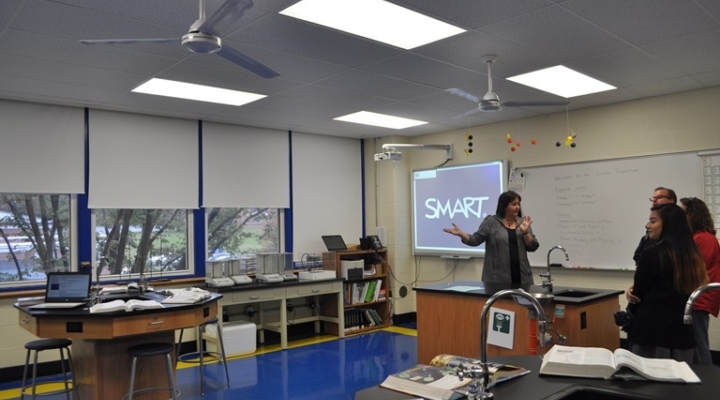 Open House
We offer two open houses each year: one in the fall and one in the spring. These events give families the opportunity to:
Take a student-led, individual family tour of our campus.
Meet our administration, faculty, staff, and students.
Learn about our college preparatory curriculum, athletics, and visual/performing arts programs.
Find out about our student grant assistance program and round-trip transportation options.
A true open house, come for a tour whenever works for your family that evening.
Fall Open House Sunday, November 11, 2018 1:00 p.m.
Doors open at 1:00 p.m. for registration in The Gael Center. Please feel free to stop by any time from 1:00 - 4:00 p.m.
Co-curricular clubs, activities, athletics, and theater will be set up in the gym, along with refreshments.
Spring Open House Thursday, April 4, 2019 7:00 p.m.